Devon Energy Layoffs
Devon Energy Corporation is one of the most prominent companies in Oklahoma. They've been in business for nearly 50 years, and at one point had assets in Azerbaijan, Brazil, and in the Gulf of Mexico. These were sold to BP in 2010 for $7 billion. Now, most of their exploration and production take place in the lower 48 US states, with some heavy oil production in Alberta, Canada.
APRIL 2015: The company announced that it had laid off some employees, but didn't go into details of how many, or which section of the company. According to regulatory filings, at the end of 2014 Devon Energy Corporation had 6,600 employees. This included the people at its subsidiary (EnLink Midstream Partners LP) which had around 1,100 people.
Here's the company announcement at that time:
"Devon took action Tuesday to better align the functions in one department with our company's strategic priorities," the company said in a statement. "We've made no companywide staff reductions, and our total employment has increased since the first of the year. In fact, we are also still hiring for multiple positions, as shown on the careers section of Devon's website. As it would be inappropriate to discuss individual personnel matters, we have nothing additional to share."
They were weathering the downturn reasonably well and putting on a brave face in spite of severe market conditions.
October 2015: This time some numbers were mentioned. They announced that 15% of its Canadian workforce had been cut. This related to around 200 people split between the Calgary offices and field operations in northern Alberta.
The reason given was the fact that they'd finished some major projects such as the Jackfish heavy oil facility. In the background, the oil and gas crash was hitting the Canadian oil and gas industry heard, lowering capital expenditure expectations.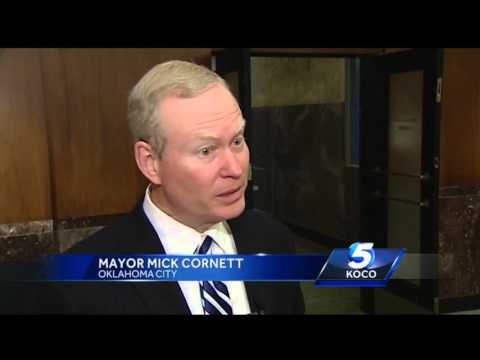 February 2016: The announcement came that 1000 employees were to lose their jobs, 700 from their Oklahoma city offices. This move wasn't surprising as the oil price crash had continued for well over a year. Most agreed that Devon Energy had held on as long as possible, in severe market conditions.
April 2018: Devon Energy announced its plans to cut another 9% of its total staff. The total number of staff was down to only 3,400, so this meant around 300 losing their jobs.
Company spokesperson, John Porretto stated that the job cuts will involve all sections of the company. Other comments from the company the included plans to reduce Devon Energy's general and administrative costs by $150-$200 million by 2020.
Devon Energy is heavily invested in the 'shale revolution' and is one of many companies under shareholder pressure to show returns. As is the case with many companies that are involved in the shale boom, production has expanded through the crash. Devon Energy has doubled their US onshore production since 2011.
Many investors are getting tired of exploration and development, and want a focus on production and profitability. It seems that Devon Energy is one of the companies that are doing this.
A recent comment from Dave Hager, the Chief Executive of the company said recently that Devon Energy had to relinquish assets of more than $5 billion to become a "lean, efficient company that drives high returns."