Siemens Layoffs
Intro
With the recent announcement that Seimens A.G is laying off staff in their Houston service center, this is a good time to get a new topic started. These latest job losses will happen in the New Year. On the 13th of January, 17 positions will be lost. The reasons given are due to network overcapacity, and market conditions.
The German engineering giant covers many industries in addition to oil and gas and alternative energy. For example, they work in finance and medical solutions, and the company is so large, there is a huge administration and accounting based infrastructure. As the largest company in Europe, Siemens is similar to General Electric in its varied business interests.
As regular visitors will know, we've covered the recent job cut news from around the last 6 years or so. This has given an overview and snapshot of the recent employment trends before, during and after the recent oil price crash (2014-17).
What we do, is make a list of approximate dates and details of main announcements and management decisions. Then, the plan is to add to the page as new information comes out. In the future, we might have 20 or 30 years of employment trends. Note that all companies experience hiring, firing, retirement and so on. We just want to cover headlines and major decisions, not gradual fluctuations or unsubstantiated rumours.
Here are a few of the most significant Seimens energy-related layoff news pieces of the past five years:
2013: 15,000 people were laid off for the year, due to Germanys' decision to abandon nuclear energy. During this period, whole divisions were closed or sold off such as in household appliances, solar and nuclear.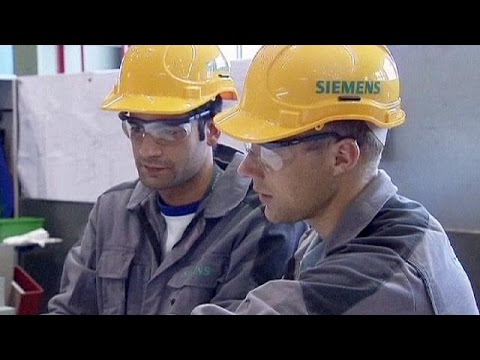 November 2017: The company announced 6,900 job cuts globally in the energy division. The reason given was due to restructuring and half of the jobs would be lost in Germany. Demand for large gas turbines had fallen to such a degree that this new structure was deemed necessary.
Here are a couple of quotes from that time:
Renewables are putting other forms of power generation under increasing pressure.
-Siemens management board member Lisa Davis.
Janina Kugel, another board member, didn't mince words:
The market is burning to the ground.
January 2018: Nearly 200 employees lost their jobs in Fort Worth, Texas, at a Seimens manufacturing plant there. 330 other employees would stay on, in addition, there would be an investment into new infrastructure and machinery at the plant.
February 2018: The closure of the plant in Mount Vernon, Knox County, Ohio meant the loss of 400 jobs to the Power and Gas, Power Generation Services and Dresser-Rand businesses. Global competitive pressures were given as the reason.
May 2018: In an unusual announcement, Siemens said that they would shut down power and gas sites worldwide, for a week. This was in response to a global downswing but seemed like a strange step to take. Global demand for its gas turbines, caused by the switch to renewables was cited as the main driver of the decision. It seems that stopping the manufacturing for a week would help ease inventories of equipment.
August 2018: Seimens made headlines as up to 20,000 administrative jobs were going to be axed. Office jobs in headquarters, covering accounting, legal and similar. 20,000 jobs represent 5% of the total global workforce of approximately 380,000. The interesting part of this news-bite is that the company rejected this.
A company spokesperson said in an official statement
The report claiming that 20,000 jobs are to be cut... is completely unfounded.
And:
We do not follow the reasoning behind the figures named in the magazine article. No statements of this kind were made.
As well as denying these claims that were made by an online version of a respected magazine, the company also stated that around 10,000 jobs were likely to be added. These additions would happen by 2025 due to ongoing advancements and integrations related to the 'internet of things' or IOTs.
September 2018: Siemens clarified more details of job cuts and restructuring in Germany. Details include keeping a facility in Goerlitz, Germany open, which means overall expected job losses in the home country down to around 2,900 from the previous estimates of 3,400.
The company also said:
In Berlin, a total of about 270 jobs will be cut at the gas turbine facility and a further 430 at the Dynamowerk. Around 600 jobs will be cut in Muelheim.
November 2018: The company announced the closure of its steam turbine plant in Burlington, Iowa. The closure will happen in January 2019 and 125 people will be out of a job. Reasons given were "competitive pressures in a global market".
Overall, since 2012, the global workforce at the company has dropped from around 410,000 to 376,000. Fears from technological advances such as AI, 3D printing, and pressure from Silicon Valley and China make the future look uncertain, as is the case with GE and other conglomerates.